By Spring Nurseries · 14 Aug 2021
Spring Announced As Finalists for three NMT Awards!
Following on from the fantastic news of receiving the Top 20 Day Nurseries award and being announced as finalists for the Nursery World Group Award, we are delighted to share the news that Spring Nurseries are shortlisted for three NMT (Nursery Management Today) Awards!  
Spring by Action for Children are shortlisted for the Nursery Group (over 10 settings) Award for the second consecutive year, recognising our achievements and the high quality of our care. 
Craig Forrester, Business Development Manager adds "We are delighted to be nominated for the Nursery Group award for the second consecutive year, at all our Nursery settings we have ensured that we have continued to offer high quality & accessible childcare to all during a difficult year. We have put well-being at the forefront of our strategy this year and the nomination and ongoing success is down to the dedication of all our staff and practitioners who continue to offer all children attending our settings an environment where physical activity, healthy eating and positive attitudes enhance a child's learning experience." 
Nursery Indoor Learning Environment Award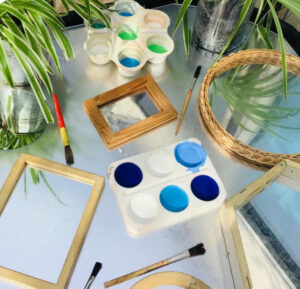 Spring Bensham have been recognised for their bright, engaging, and inspiring setting and are shortlisted for the Nursery Indoor Learning Environment Award. Spring Bensham recently received the Families Online Newcastle and Gateshead Best Nursery award, having previously won 'Nursery of the Year' in the 2019 Nursery world awards and 'Nursery practitioner of the year' in the 2020 awards.
Helen Bowlby, Spring Bensham Nursery Manager comments "I am over the moon to be shortlisted in the NMT awards this year. The award for best learning environment is well deserved at Spring Bensham as the team reflect, adapt and update the nursery rooms continuously to ensure all children have access to an enabling environment and enjoy learning through child-led play.  
Congratulations to all of the finalists!" 
Parent Engagement Award
The third award finalist is Spring RAF Cosford for the Parent Engagement Award following the exceptional parent feedback received and the strong partnerships built.  
Anita Mellor, Spring RAF Cosford Nursery Manager is proud of the support they offer for all parents but in particular, being  
"Being a nursery setting on a military base, my staff and I pride ourselves in ensuring we develop a strong partnership with all parents and carers. This goes from strength to strength throughout their journey here at Spring, as there may be many times military parents will have to leave their families for a long period of time for work. Our goal here is not only supporting the children but it's also making sure our door is always open to all parents to provide any support needed. Parent Partnership is paramount to both civilian and military families. We are incredibly grateful and proud that this award recognises the job we do for our Spring families. It really means a lot to our team." 


We are looking forward to attending the awards ceremony on Saturday 20th November in London and will be inviting nominated Spring Nursery staff members to recognise them for their continued commitment, care and dedication to all Spring families.