By Spring Nurseries · 04 Aug 2021
Spring Nurseries Finalists for Prestigious Nursery World Group Award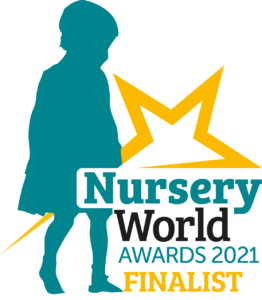 Spring by Action for Children are proud to announce they are finalists in the 2021 Nursery World Awards for the 'Nursery Group of the Year' Award. This follows previous award wins with the Nursery World Awards as Spring Bensham won Nursery of the year in 2019 and Rob Sherrington won Nursery Practitioner of the year in 2020.  The Nursery World Awards are prestigious in the Early Years sector. Open to everyone involved in early years education and childcare, the Nursery World Awards shines a light on best practice and helps to raise the profile of the sector.
Joanne French, Head of Commercial comments "We are grateful to be finalists in the Nursery Group of the Year, Nursery World Awards. I am thrilled that our passionate teams are being recognised for their commitment to providing positive outcomes for children through our successful nursery business that offers high quality childcare across the United Kingdom. Congratulations to all finalists and we look forward to the September awards ceremony."
Corinna Laing, Deputy Head of Commercial comments "I am absolutely delighted that Spring are finalists in the Nursery Group Award – Nursery World Awards. The news that we are finalist in this category is an accolade to the Spring team. Our highly skilled practitioners use research-informed pedagogical strategies related to the curriculum that promote the wellbeing and achievement of all children.  We believe that every child should leave us confident, independent, and ambitious.  The success of our teaching and learning shines through when we look at outcomes for children; 7% of children were slightly ahead, 81% of were on track within their learning and development children. I would like to say a big thank you and well done to all of our Spring Nurseries staff."
The awards ceremony will take place on Saturday 25th September in London.
Spring Nurseries are also celebrating receiving the '2021 Top 20 Nursery Group' Day Nurseries award for the 3rd consecutive year. This award recognises nurseries across the UK with the highest parent ratings with our nursery group holding a rating of 9.7/10.